Mtskheta has historically played an important role in shaping the country, as well as it's cultural and religious development. This is evidenced by numerous historical references and numerous historical and cultural monuments (immovable, movable). Among them is the Municipality Center, an ancient city-museum, Mtskheta.
Archaeological excavations have shown that Mtskheta and its surroundings were densely populated as early as in the Middle Bronze Age (III millennium BC) and late Bronze Age (II millennium BC).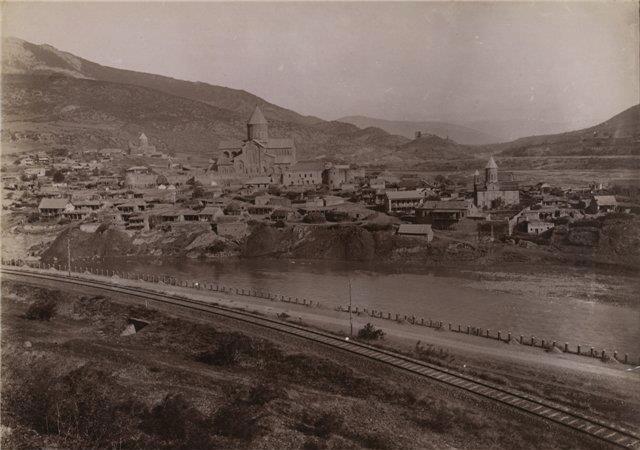 According to legend, the city was founded by a Mtskhetos in the 1st millennium BC. In the IV century BC. King Parnavaz declared Mtskheta the capital.
For eight hundred years until the end of the 5th century, Mtskheta was the political center of the kingdom of Kartli. After moving the capital to Tbilisi, it became a cultural and religious center.
In the beginning of the 4th century AD, Christianity was preached in Mtskheta by St. Nino. King Mirian III and Queen Nana were converted to Christianity and it was declared as official religion. Due to this fact, there are many monasteriend churches in the city: Svetitskhoveli Wooden Church - IV c. Stone Basilica V c. Samtavro St. Nino church IV c. Small stone church of VI c. Antioch Basilica VII-VIII c. During the advanced feudalism, large temples were built: Svetitskhoveli 1010-1129 y. designed by architect Arsukidze and led by Melchizedek Catholicos. Samtavro Church Complex in XI Century
Archaeological excavations in Mtskheta shed light on the city's past and revealed the stories of the past centuries. Due to the great historical past of Mtskheta, Armazi area was declared an archaeological and architectural preserve since 1940, since 1957 the territory of Old Mtskheta and after 1966 the whole territory of Mtskheta received the same status.
Since 1994 Mtskheta has been declared a city-museum and is included in the UNESCO World Heritage
List. In 2014-2017 Mtskheta was a self-governing city.
Not only the town of Mtskheta, but also to the whole territory of the Mtskheta municipality's
administrative districts are loaded with unique historical, cultural and religious monuments. Each of
them is unique in its antiquity and importance. At least, let's take the "dzalisa"s complex, It is located on
the banks of the Narekvavi River on the east of the Mukhrani Valley to the east of the dzalisi Village and
BC II century. - AD VIII century -are its dates. Complex compact :
1. Burial in BC II and AD IV -VII c.
2. The city of BC II and AD IV -VIII c. A) Temple with halls, B) Unique mosaic floor of the hall, C)
columns and bases of the palace; D) Bath with hot,warm and cold water sections, E) atrium; F)
The temple in which a statue of a deity stood, G) Roman type bath.
3. Hill of Population I-IV century;
4. A ruined villageMiddle and Late Feudal Age;
5. Hall Church late feudal age.
Next to the Dzalisi is the village of Mukhrani, BC In III-II centuries it was a rural suburb of Didi Mtskheta.
There were important trade routes for the ancient and advanced feudal times. He played a major role in
the origin of the kingdom of Kartli (Iberia). The Bagrationi branch of Mukhrani ruled Kartli's throne from
1658 to 1724. This branch represented many State official, writer and scholar(Giorgi XII, Vakhtang VI,
Vakhushti and more). XVIII century second half. The Mukhranbatans supported Erekle II and fought
bravely against their enemies. In the 1940's, Russian rule abolished the Mukhranis's governance .
Today there are three palaces: